Swimming pool automation
Swimming pool automation allows you to control your swimming pool from anywhere in the house. Your swimming pool is monitored 24 hours a day so you can check on your pool anywhere at any time.
Our automated pool controllers allow you to control lighting, spa functions, water features, and your daily pool functions, such as cleaning, filtration, and sanitation, with ease. We can repair all makes and models of swimming pool controllers.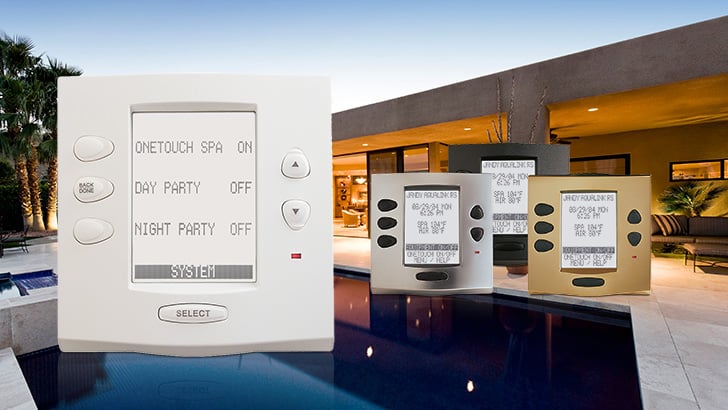 The Jandy AquaLink RS One Touch is a wired in-home digital pool control system that is controlled at the touch of a button.
The stylish and compact indoor display shows the status of all equipment and water temperatures, and gives you automated control of filtration equipment, heating, lighting, water features and more. No larger than a double light switch, the stylish compact design suits any decor. The One Touch system also saves energy and water, enabling the operation of filtration and purification equipment based on seasonal needs. It can even operate your irrigation system.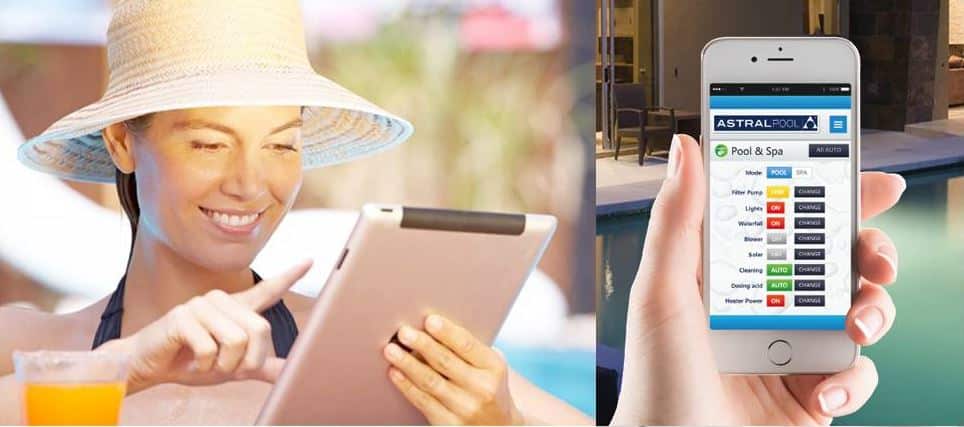 Viron Connect is to the swimming pool what home automation is to the modern home. An advanced LCD touch screen interface enables the whole family to use the pool and spa, whenever and however. The optional internet gateway allows you to download the Connect My Pool App for Apple or Android devices and allows you to control your pool from anywhere in the house, or around the world.
Contact us to discuss your pool automation options.