Black Spot Algae Pool Water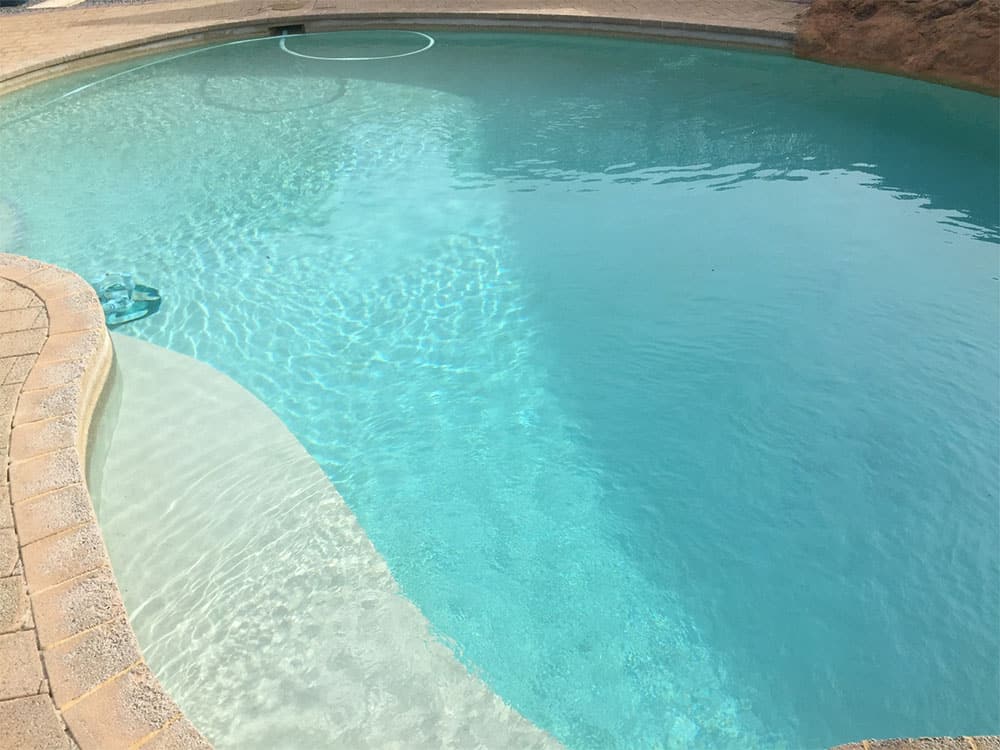 ---
We were called out to Kallaroo to deal with a black spot algae bloom in this pool. In order to ensure we removed the black spot algae, the pool was emptied and treated.
The plaster surface was also acid washed to rejuvinate the colour and remove minor surface rust and discolouration. The pool was then refilled with fresh water and then properly pH balanced back to swimming standards.
In minor cases of black spot algae, the black algae can be removed without empting the pool.
Black spot algae is caused by improper water balance.
---
Green Pool Water Recovery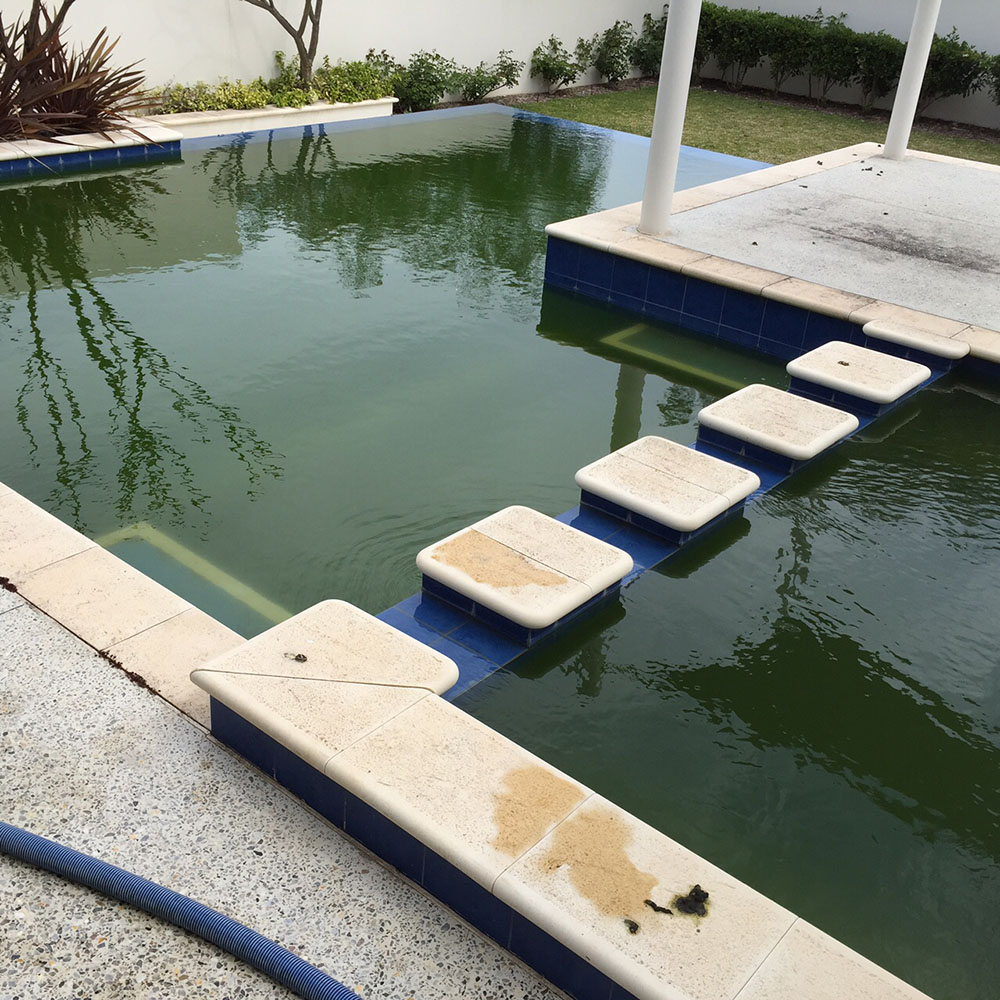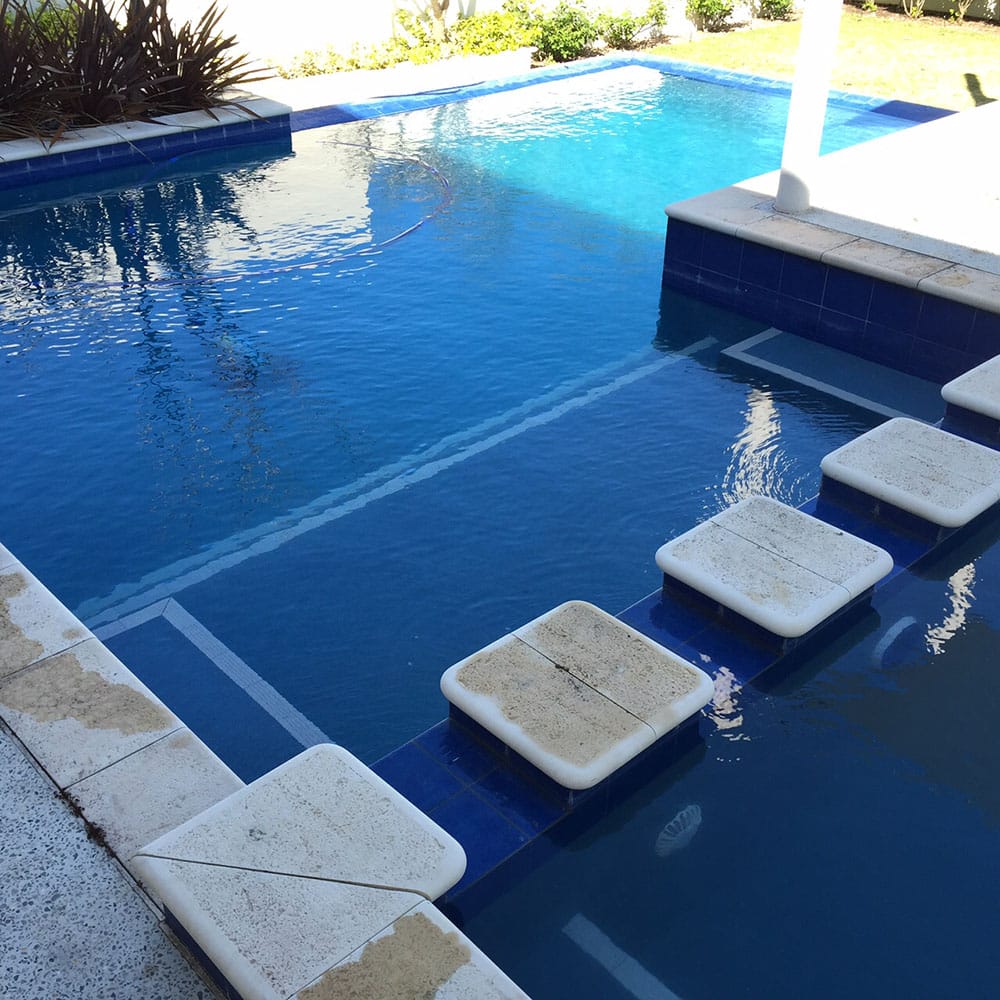 ---
Green pool water can be caused by a variety is things. In this case, the cause of the green pool water was a faulty cholinator.
After diagnosing and remedying the problem, the pool water had gone from murky green to clear blue within 48 hours.
---
Custom Water Features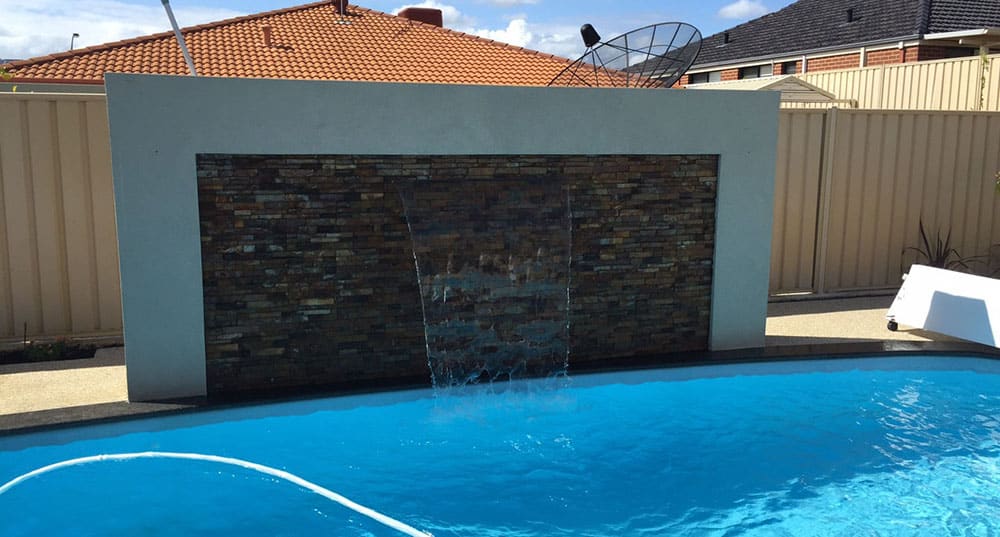 This custom built pool water feature finishes this pool off nicely. We incorporated the finish of the house textured render as a border, with the water blade being tiled with cladding.
This was complete while the pool was full of water without any challenges!
---
Spa Leak & New Plaster
---
This spa was decommissioned for quite some time due to a large leak. Upon testing and diagnosing the cause the leak was repaired. A new return jet line was added for filtration.
The spa was then stripped of the old plaster and re-plastered in off-white to match the pool.
---
Pool Rust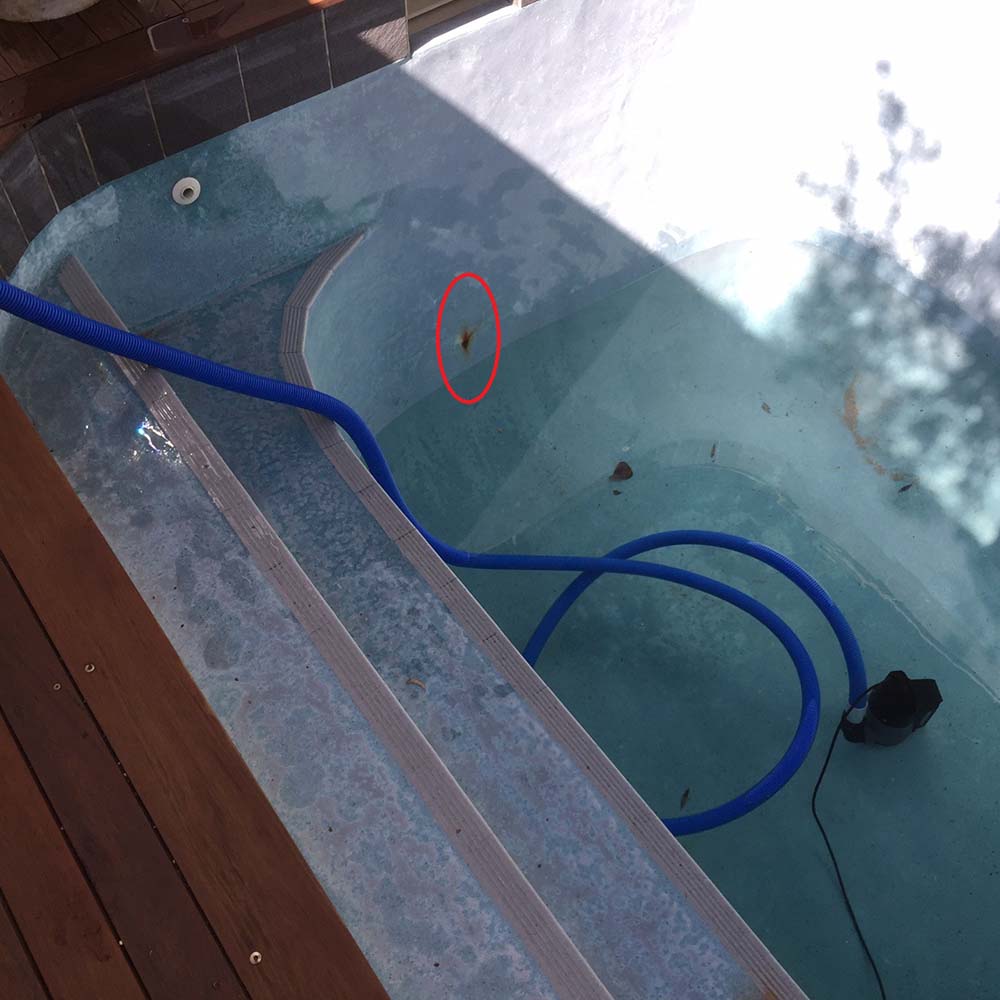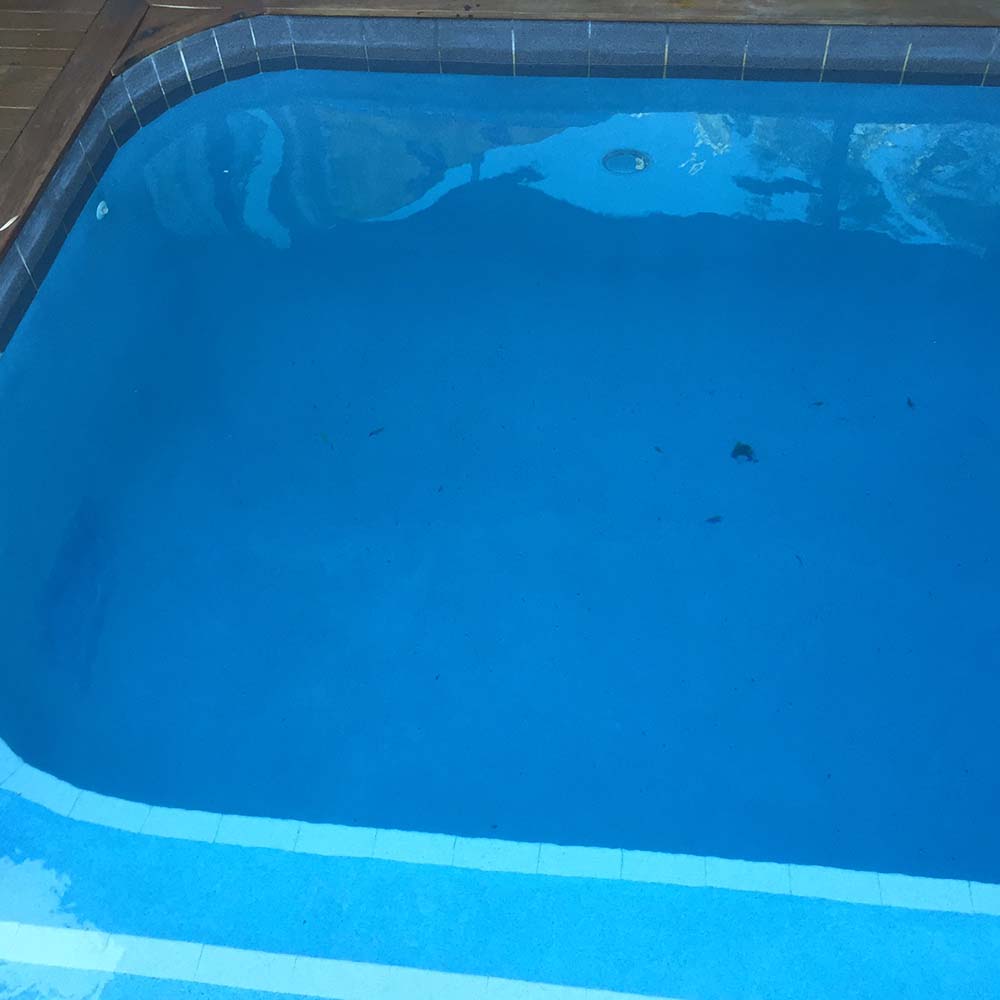 ---
This large spa was re-plastered without having to change the tiles. The existing plaster was originally the same off-white colour but had become severely discoloured and worn over time.
The old plaster was removed and replaced with in an off-white plaster along with new jets and suction fixtures.
---
Pool Acid Wash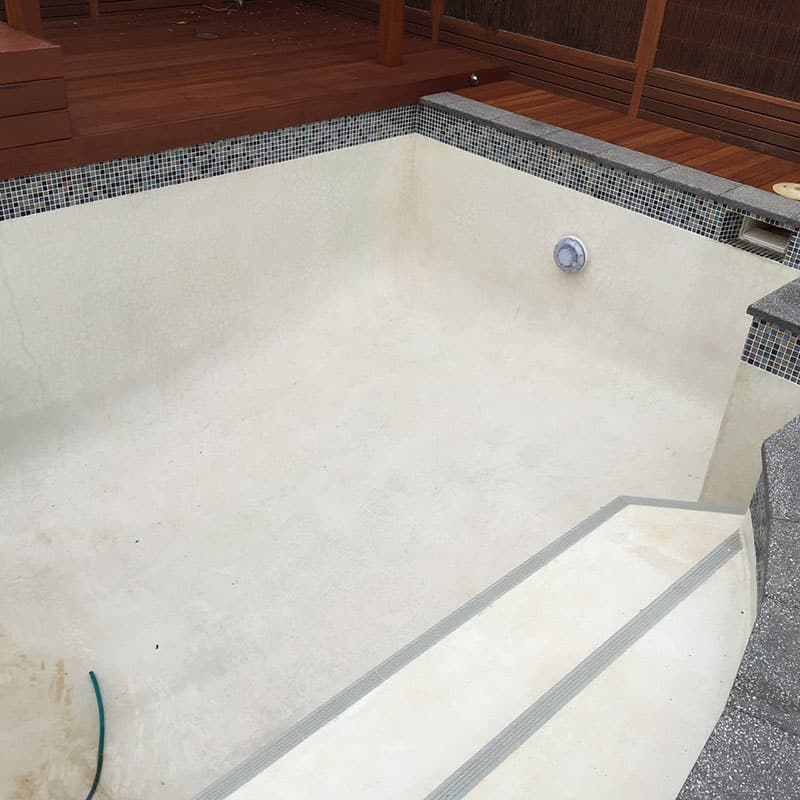 ---
The plaster pool was badly stained from being over dosed in copper based algaecides, causing the green effect on the off-white plaster. Decking oil was dripped on the plaster also due to house renovations.
An acid wash was done on the pool restoring it the original plaster colour.
---