Last Updated: November 7 2016
Pools are a versatile space. You share them with friends and family, use them for exercise and relaxation and they're a great feature for your backyard. There are a number of great accessories that are available to pool owners.
If you're stumped for Christmas gifts and have a pool owning friend, or maybe you just want something cool or useful for yourself, here are some of our suggestions!
1. Pool Toy Organisers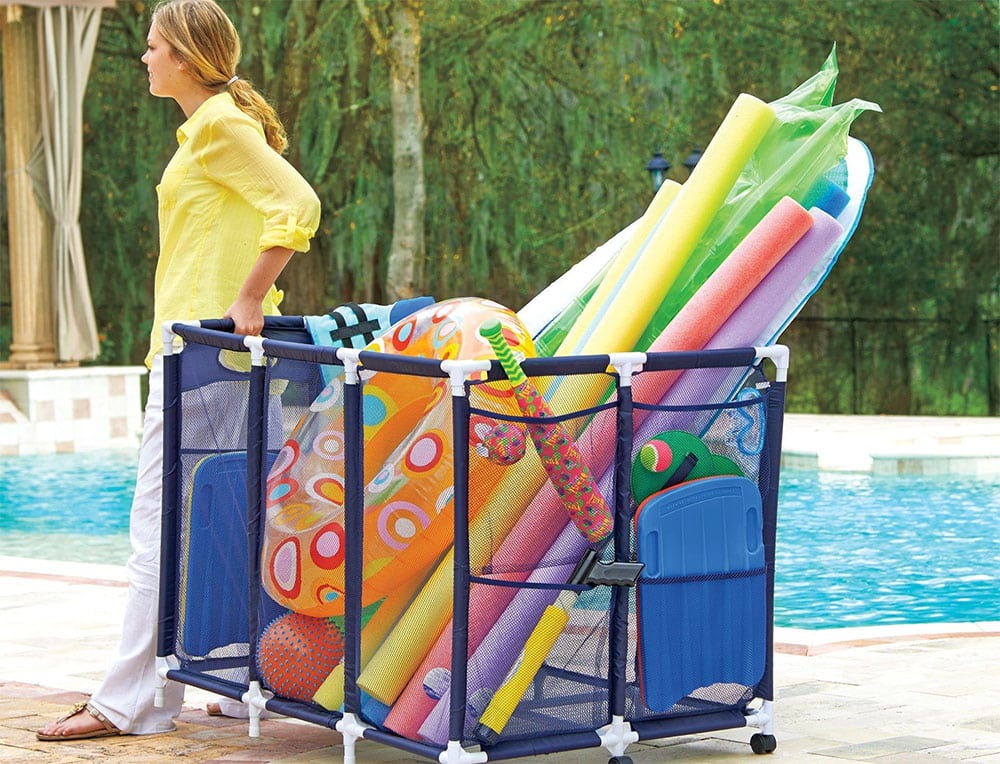 If you're the friend of a pool owner you're probably familiar with this sight: Pool noodles, inflatable balls and donuts strewn about the edges of the pool. Most people buy toys and accessories for their pools without thinking about where they'll put them.
A pool organizer is the perfect accessory for the pool owner with no idea where to put their giant inflatable flamingo. Speaking of which…
2. Giant inflatable flamingo
Available here, the giant flamingo is perfect for that special quirky friend who owns a larger pool and wants to recline in style. There's not much more to say about this pool float – it's a giant inflatable flamingo!
3. Hydro-Net Remote Control Pool Skimmer
Tired of dragging a net along the surface of your pool? Need a little novelty in your pool-related chores? The Dunn-Rite Pool Skimmer is a remote control boat that collects all the leaves and debris floating on the surface of your pool. And who doesn't love a remote control boat? Functional and fun.
4. Baby float with sunshade

Introducing infants to water at an early age is vital – however, their safety is paramount. There are plenty of high quality pool rings out there for small children, but what about sun protection? Brands such as Wahu stock cute pool rings with canopies to protect your little one from the harsh Australian sun.
5. DYO Rubber duck
This cute little rubber duck by Melissa and Doug comes with a set of paints so little ones can customise it and make it their own. A great gift for a 5-7 year old!
6. Mahina MerFin
Another one for your more quirky friend – this mermaid flipper is available through Mahina mermaid and comes in a variety of colours and for all ages. It works in the same way as ordinary pool flippers, but team it up with some MerLeg swim tights and the happy recipient – or you the reader – can live a childhood fantasy.
7. Floating Fountain
A floating fountain – available here – is a unique addition to any pool. It looks great and relaxing by the pool to the sound of running water is a great way to spend an afternoon.
8. Life Spa Bar
The Spa Bar can be used in a pool or a spa and is a perfect for people who like to entertain. It can be filled with choice beverages and nibblies for the entertainer and their friends to enjoy.
9. Floating Pool Lights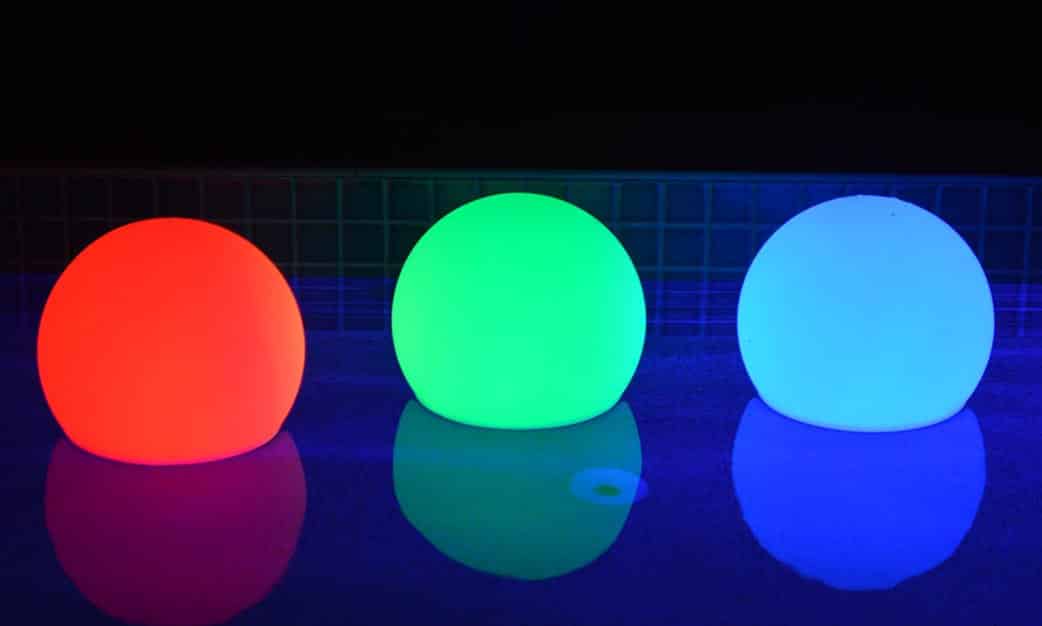 These floating LED pool lights by Go Glow are great for setting a mood. These lights can be changed to 16 different colours, the brightness can be controlled and they also have strobe and flash settings.
10. Inflator Pump
Of course! Are you or your pool-owning friends using a bicycle pump to inflate your pool toys? Or maybe if you have smaller toys you're blowing them up with just your mouth. Invest in a proper pump for all of your pool toys and have less work and more play.
Do you have a favourite pool toy or accessory? Let us know below!